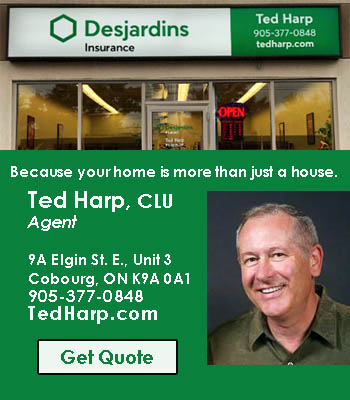 Man arrested for mischief
A 30 year old Port Hope man is facing several charges after Port Hope Police officers were called to a residential complex in the Municipality's east end during the late morning hours of the 29th of May.  Police spoke with residents and received information of the man's alleged disrupted behaviour including excessive noise, excessive speed when driving on the complex parking lot and damaging his and other(s) residential units. When Police attempted to arrest the man he held officers at bay with a pair of scissors. The man was eventually taken into custody. Gregory Joseph VORSTEVELD is charged with 3 counts of mischief; one to property, one with regards to lawful enjoyment of property, the other with regards to damaging a police vehicle. He is further charged with assault with a weapon and breach of recognizance of peace. He was held in custody pending a show cause hearing.
Minor mischief reported.
An east end woman notified Port Hope Police after she returned home to her east end residence to find feces smeared on her door. Port Hope Police report the woman left her residential unit, which is located in the municipality's east end for approximately ½ an hour returning to find the mess. Police canvassed the area to see if there was any witnesses however no one reported seeing anything. The feces was washed off of the door.