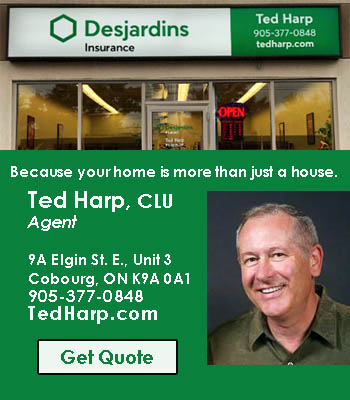 At the regular Council meeting on March 6, Municipality of Port Hope Council will consider the appointment of Karen O'Hara to fill the Council seat, after it was declared vacant at the meeting on February 20.
"When I was approached to fill the vacant seat on Council, I told the Clerk that it was an honour," remarked Ms. O'Hara. "I am hard-working and I firmly believe in transparency and honesty. I look forward to working with Council and staff, and representing all members of this wonderful community."
An active participant in civic engagement in the Municipality, Ms. O'Hara currently serves as Chair of the Heritage Port Hope Committee and the Heritage Incentive Advisory Committee, and is former Chair of the Port Hope Cemetery Board. An Executive of the Northumberland Sunrise Club, she serves as Membership Chair and Social Director, and she also Chairs the Santa Claus Parade and the Candlelight Christmas Committee.
Ms. O'Hara also has municipal government experience, serving on two previous Councils for the Municipality of Port Hope, from 2004 to 2006 and again from 2007 to 2010.
"We are pleased to fill the vacant council seat quickly and efficiently," noted Bob Sanderson, Mayor of the Municipality of Port Hope. "We welcome Ms. O'Hara and we look forward to having her join our Council. Her experience and community engagement will certainly be an asset as we continue to work toward fulfilling our strategic objectives."
Ms. O'Hara was selected as the member to fill the vacant seat, as she was the candidate with the next highest number of votes based on the certified results of the 2014 Municipal Election for Councillor Ward 1. At the last council meeting, Council passed  a resolution to direct the Municipal Clerk to approach the unsuccessful candidate, in order to gain their consent to their appointment to Council.
Council will consider Ms. O'Hara's appointment as part of the regular Council agenda and she will be sworn-in by the Municipal Clerk at the meeting on March 6.