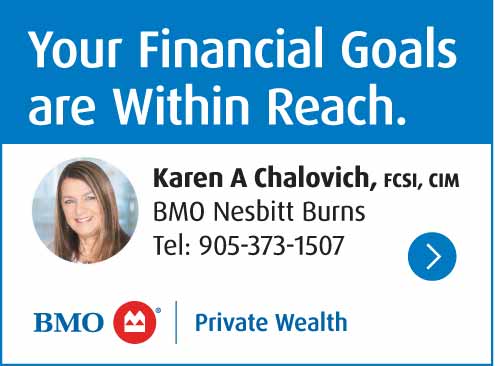 By Cecilia Nasmith/Pete Fisher
A new product developed in Northumberland County for emergency services can offer 99.9% protection from COVID-19 inside vehicles.

Team Eagle Ltd. has developed a new product called Clean Ride UV-C that does exactly through UV-C light technology already in use in hospitals, where effective sterilization is a vital concern.

Team Eagle Commercial Business Manager Ben McKeown described it to Today's Northumberland as a portable version of UV-C light units they developed with Lind Equipment of Markham, who added other adaptations for different types of emergency vehicles. For instance, they changed the power source so that it can be plugged into the cigarette lighter of a vehicle. It sits on the side of a window, and its timer counts down the prescribed length of time to ensure that 99.9% of COVID virus particles are eliminated – both from the air and from surfaces.

That 99.9% figure comes from the testing on the product done at Western University.

"With that backing, we can confidently let police, fire, airports know the vehicles they are using are going to be safe for their operators," McKeown said.

Pre-COVID, Campbellford-based Team Eagle made equipment for airports and airfields. So many of these operations shut down with the declaration of the pandemic that, instead of orders, they were receiving comments of concern from customers about how they could begin operating safely again.

McKeown and his brother – company CEO Steve McKeown – got the idea for Clean Ride UV-C when they saw footage of air crews using UV-C lights to clean inside their aircraft between runs.

The McKeowns took their ideas to the Venture 13 innovation and entrepreneurship centre in Cobourg, whose PoliceTech Accelerator collaboration with the Cobourg Police Service proved to be a wonderful partnership that brought Clean Ride UV-C to the attention of the town's police and fire services.

This included the chance to test out the product in actual municipal emergency-response vehicles and get the times down for how long a complete cleaning might take.

Since then, the product (which sells for $2,500 a unit) has made its way to police and fire services throughout the US and Canada, and they are being sold through the MD Charlton police-supply company. They even have a start in Europe, with 10 units in Germany. McKeown added they have two employees there forming a dedicated company to distribute the product in Europe.

"Our employees (in Campbellford) are primarily software engineers and mechanical engineers, which really gave us an advantage to take our idea and make something work big," he said.

When COVID first hit, the perception was that sanitizing surfaces was sufficient. Now that people know it's airborne – and now that the damage a spray can do to a vehicle is becoming apparent – everyone can appreciate the advantage a product like this can provide.

It's simple to use. Roll up all the windows on your cruiser or fire-truck cab, attach the unit to the window, close the doors, trigger the timer with your remote, and wait out the appropriate time.

While UV is extremely harmful to the skin, McKeown added, none of it escapes when all the windows are up. And it works in any environment, no matter what the weather may be (which you can't say for sprays).

McKeown was asked by Cobourg Deputy Fire Chief Gene Thompson and Trent Hills Fire Chief Tim Blake if the product could be used in break rooms, or on equipment that can't be washed, or on the firefighters' personal protective equipment. It turns out that it can.

As far as McKeown is concerned, Northumberland first responders really opened things up for their product in terms of multi-use capability.

"We were focused on inside the cab, and they realized the use of Clean Ride is more than just inside the vehicle," he said.

"That has been a big feature for a lot of folks that were more concerned about the inside of their jail cells or their break rooms and bathrooms than the inside of their cruisers."

Venture 13 also comes in for a lot of praise from McKeown for the connections they provided, especially with Cobourg Police Chief Paul VandeGraaf, who asked another important question about the product – does it kill things like hepatitis and tuberculosis.

Their research determined that it does, McKeown said. And that resonates with people who didn't want to buy a product that is just going to sit on the shelf. Even at such time when the COVID crisis may ease, the product will be supporting public health on many fronts.

Chief Blake, who is also Fire Services Co-ordinator for Northumberland County, learned of the product from a discussion with Thompson. Blake was already familiar with Team Eagle, which he thought of as a very good company, so he began his research – a meeting with Steve McKeown, another with Campbellford Memorial Hospital Chief Executive Officer Varouj Eskedjian (who attested to the effectiveness of UV-C technology), on-line investigations.

Blake knew that simply wiping down surfaces was an unsatisfactory way to address the COVID threat, and felt that cleaning the air as well was important. After the new unit was put into use, he got a lot of positive feedback from the force.

"It just gives the fire fighters that sense of security after reading the data on this," he said.

"It's helping, and we are actually able to respond – we are not losing fire fighters to COVID. I fully support it," he declared.

"We are even using it in our rooms at the fire hall, council chambers, training rooms after use, that kind of thing."

Cobourg Firefighter Nigel Hall said it is reassuring to have the unit for use after medical calls.

"When it came in, I knew very little about UV-C light. I knew it had potential for sterilization, things like that."

Hall did his research too, and liked what he saw.

"It does provide an extra level of protection and, from what I have read, it will actually sterilize material floating in the air, which our sprays and wipes can't do."

Hall foresees the opportunity for its continued use, declaring it "very promising."