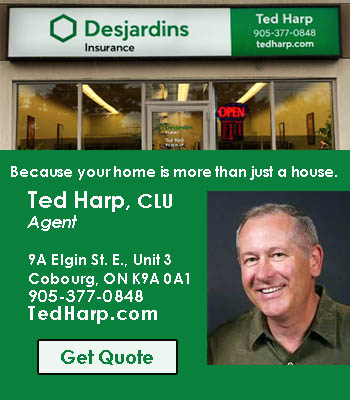 With just two weeks before Christmas a single mother and two young children have lost everything following a fire in Cobourg on Friday, December 11, 2020.
At approximately 9 p.m. on Friday, Cobourg Fire Department was dispatched to 205 Forth Street for a structure fire.
Stephanie DeJong told Today's Northumberland on Saturday afternoon when she turned onto her street, she could smell smoke, but just thought someone may have been having a backyard campfire.
But when she opened the door to her home, a wall of smoke pushed out the front door.
DeJong quickly closed the door, and immediately called 9-1-1.
Cobourg Police were first on scene and opened the door and yelled for the families small dog named Burt, but it was to dangerous to enter the home.
When fire crews arrived donning breathing apparatus firefighters entered the home and extinguished the main portion of the fire on the main floor.
Due to the age and structure of the home, the fire went through the walls and into the roof area.
Using a saw and axe firefighters had to cut through the roof to gain access to the fire.
DeJong could only stand by and watch as firefighters did all they could to save her home.
Firefighters are still trying to determine a cause, but the home sustained major fire, smoke and water damage throughout both floors.
DeJong said she still is in shock and overwhelmed with what has happened, but is very grateful for all of the emergency services and their efforts in putting out the fire.
"I don't know where to go from here."
DeJong broke the news on Saturday to her two children who are 12 and 8-years-old who weren't home at the time of the fire.
"It will be a different Christmas this year – but at least we are all safe."