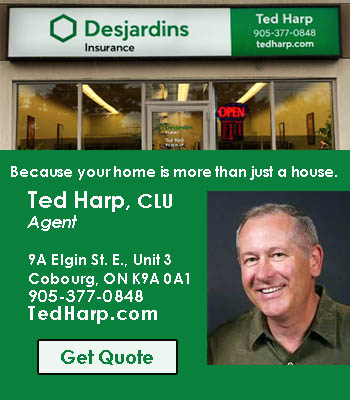 It was the silence that spoke on Wednesday evening in Memorial Park on December 9, 2020.
One week after a devastating crash took the life of a 12-year-old and left his 10-year-old sister fighting for her life at Sick Children's Hospital in Toronto a vigil was held for the family.
Last Wednesday, December 2, 2020 the two siblings were about to board a bus for school outside their home on the 7th Line near Campbellcroft when a vehicle that had lost control struck the children.
Cormac Kerin died on scene, while his sister Shea was airlifted to Sick Children's Hospital where she remains.
The accident remains under investigation, but one week later it was a time for members of the community to come together, support each other and let the Kerin family know the community will always be there for them.
It was a tragedy that shocked the community.
The Kerin family said the support they've received from the community has been nothing short of "overwhelming."
One week later, the shock has turned to a feeling of numbness.
On Wednesday evening, friends of the Kerin family, team mates, emergency services, and even strangers came to pay their respects.
By the bandshell in Memorial Park was a table with numerous candles placed on it with a large candle in the centre.
Christmas lights were on a sign that said #PrayforShea along with a nearby hockey stick leaning against the table.
Behind the table was a sign that said, "#KerinFamilyStrong.
Organizer Ben Mills helped with social distancing as people walked up to the table and stood silently with their thoughts.
Families hugged – some cried.
Cormac's hockey team stood silently.
Parents hugged young children, some maybe to small to understand the meaning of the moment.
It's been one week since the Kerin family was left devastated by a tragedy along with the community.
And it's been one week of trying to find answers to a tragedy where there aren't any.
A Port Hope Police Constable told me earlier today covering a different, happier story, that "we are small, but very mighty, very strong. We all work together."
When one member of our community family hurt, we all hurt and want to make it better in anyway we can. Because we are strong and despite differences, we all work together.
Keep praying for the Kerin family, keep them in your thoughts. And speaking with members of the family at the vigil, they appreciate every prayer and every thought from the community.
Remember that we are family and lean on one another for support.