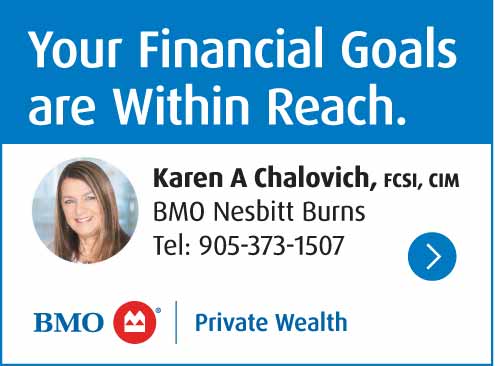 The community of Cobourg came together on Saturday to support a Whitby woman who was viciously attacked and left for dead.
A 50-year-old woman who can't be identified due to a publication ban was attacked on July 28, 2020 while she went for an evening stroll.
After being reported missing, Durham Regional Police found the woman near a creek the following morning.
She was transferred to a Toronto trauma centre where she remains in critical condition.
Twenty-one-year-old Anthony Doiron-Frances, from Whitby, is charged with attempted murder, aggravated sexual assault, and aggravated assault.
A vigil/fundraiser for the woman was held in Victoria Park in Cobourg on Saturday, August 22, 2020.
The well organized event started out with a Yoga In The Park event at 10 a.m., followed by a silent walk to Cobourg Police Station lead by police.
Before the event started at the Victoria Park Bandshell a relative of the victim said the victim is "recovering."
"She is a fighter," said the relative.
"She knows we're here and she is overwhelmed with all of your love and support."
Speaking to the group of men and women at the Yoga In The Park, the relative said, "I just want the world to be a better, safer place. So that when a woman wants to take a walk, she can return home safely."
Alaria Ritchie from Living Well Movement Centre lead the Yoga In The Park before a number of comments were made.
Among the dignitaries at the event were Minister of Women and Gender Equality MP Maryan Monsef, MPP David Piccini, Cobourg Mayor Johhn Henderson along with Cobourg Councillors Adam Bureau, Nicole Beatty, Emily Chorley along with Damon Thorne and Jill Lock who are the lead detectives in the investigation from Durham Regional Police.
Monsef said when she was first notified of the event by former MP Kim Rudd who shared the story of what happened to the victim.
Monsef said violence against women happens everyday and even more since Covid-19.
"One of the reasons it has been happening and happening for so, so long is because of a culture of impunity."
"Not enough people come forward and say, "this is enough."
"But times are changing. Things are changing. And they are changing because survivors and their families come forward and that takes courage."
MPP David Piccini said he was there is solidarity with policy makers and members of the community.
"We are hear to send a message that violence against women is never ok."
"Violence against anyone is never ok."
"It's sad as a community that we continue to have to do this because of awful, violent actions that continue to occur in our community."
Cobourg Mayor John Henderson knows the victim personally and said she is a, "stellar member of the community, heart of gold, positive individual – she's considered a major ambassador to the education system. If you're looking for a perfect role model – you've found one."
Henderson said it was a "critically important day for the town of Cobourg."
Even though there were restrictions on events due to COVID-19, Henderson said the town of Cobourg, "didn't hesitate" to support the event in Victoria Park.
"We really have to learn to be more compassionate to one another."
"I can honestly say this from our council there was no hesitation in support of this fundraiser."
Councillor Emily Chorley said it was an opportunity for the community of Cobourg to rally around the victim.
"It's also a statement that this kind of violence against women needs to stop. It's completely intolerable."
"As a community (Cobourg) we have a tradition of being very compassionate especially in a crisis and the turn out today really shows that."