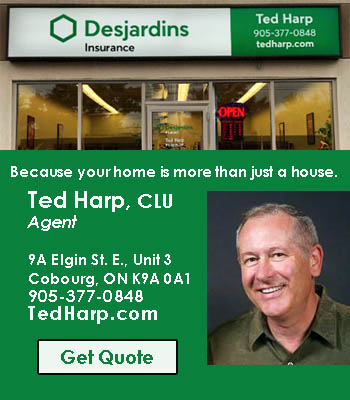 Panthers edged by Picton; Cougars tie North York
Northumberland 89.7 local sports news
Two unanswered goals in the second period paced the visiting Picton Pirates to a 3-2 victory over the Port Hope Panthers in Provincial Junior C Hockey League action Saturday night at the Jack Burger Sports Complex.
The Pirates never trailed in the contest. Connor MacGregor evened the score at one for the Panthers with an unassisted shorthanded goal late in the first. 
Trailing 3-1 after two and for most of the third period, Brandon Rose cut the deficit to one for Port Hope with a minute and 27 seconds remaining in regulation time. Nate Burelle and Ben Hansen earned assists on the play.
Pirates goaltender Ethan Schwarz made 46 saves in the win.
The Panthers have four straight road games coming up on their schedule, starting Friday night in Napanee.
…
In Ontario Junior A Hockey League play Sunday afternoon in North York, the Cobourg Cougars and host Rangers settled for a 3-3 tie at the end of regulation and two overtime periods.
Cobourg battled back from a one-goal deficit in each period.
Jordan Fuller scored twice for the Cougars, including on a power play late in the first period and shorthanded in the fifth minute of the second. Andy Reist notched the third tying goal with 18 seconds left on the clock in regulation time. 
Goaltender Reece Herman made 35 saves in backstopping the Cougars to the tie.
Tonight on Thanksgiving Monday, the Cougars – now with 4 wins, 4 losses, two ties and an overtime loss – are home to the Markham Royals which lead the South-East Conference with a 9-1-1-0 record. Game time is 7 p.m. at the Cobourg Community Centre. 
You can hear Northumberland 89.7's newscasts Monday to Friday at 8:00, 9:00 and 10:00 a.m. as well as 12:00, 1:00, 4:00, 5:00 and 6:00 p.m.
Listen to Today's Northumberland's Pete Fisher on The Daily Wrap Monday through Friday at 5 p.m