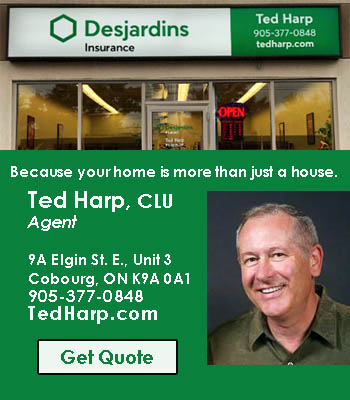 (Some photos courtesy of Buffalo Bandits)
Nick Weiss completed his life-long dream of becoming a National Lacrosse League champion over the weekend.
Thirty-one-year-old Weiss plays for the Buffalo Bandits and won the Championship Cup on Saturday in front of a crowd of 18,000 fans at the KeyBank Center in Buffalo, New York.
Today's Northumberland caught up with Weiss shortly after he arrived back home in Port Hope.
"It was pretty unforgettable. I finally got to win my first NLL championship."
During the regular season, Buffalo couldn't beat Colorado in their only game the two teams played together.
Buffalo also lost to Colorado last year in the finals so redemption was on their minds.
In the finals it was the best out of three. With each team taking a win it was down to the final game on Saturday.
The Bandits beat the Mammoth with a score of 13-4.
Four times Weiss and the Bandits have been to the finals in the last eight years, but this is the first time they've won a National Lacrosse League Championship in 15-years.
"It was unbelievable."
Weiss said around the ninth goal, he felt like the team had enough of a lead that they were going to win.
Only two players have been on the team longer than Weiss, so after that many years together it was like family.
Being backed by the crowd, which is also known as "Bandit Land," Weiss said, "there is no place like it. There is no better fans in the world."
Weiss was drafted in 2013 and played his first year in Vancouver, then was traded to Buffalo.
"For eight years I've been playing in Buffalo and all we wanted to do was bring the championship home."
Unlike the National Hockey League, lacrosse players aren't paid huge salaries.
For Weiss it was celebration time on Saturday, then on Monday, it was back to his job at OPG as a diver.
"It's definitely a grind – but well worth it now."
In the stands for the championship game was Weiss' father, Godfather, his girlfriend and her parents along with a few of his friends.
Weiss comes from a long family background of lacrosse players.
Born in Bowmanville, his family moved to Port Hope when he was 13-years-old.
"I was given a (lacrosse) stick at two-years-old. My dad had us all in lacrosse. My grandfather played, my dad played, both my older brothers played."
To have his family at the championship game meant the world to him.
"Especially my dad, who gave me a stick and it being so prevailing in our family. To have him there was pretty special."
Weiss can still remember watching the draft eight years ago when he was attending Queen's University in Kingston.
"I was a little grumpy how late I went. I went in the second round and I thought I'd go earlier."
Going from playing in juniors to the National Lacrosse League, "was definitely a huge jump and shock to start flying across the country playing against grown men instead of in juniors."
With lacrosse teams across the United States and Canada, Weiss doesn't hold back when he says his most hated team is Toronto.
For people who are unaware of the grind professional lacrosse players have. If Weiss plays on a Saturday in Buffalo, the team usually practices on Wednesdays in Oakville and if not, he'll drive down to Buffalo on Friday for practise. After that, have dinner with the team and go to the hotel. On Saturday the team will have breakfast, have a video session and therapy sessions. Then it's back to the hotel to relax. Approximately two hours before the game, he'll go to the arena.
After the game, it's back to the hotel, then drive home Sunday, and go to work on Monday.
With all the travelling Weiss has no regrets.
"I love Buffalo and there is no where else I'd want to play."
At this point, Weiss doesn't know when he'll get the trophy, but when he does, he'll be bringing it to Port Hope. A few of the plans he's already made are – "I'll be going golfing with it, then definitely down to the Beamish."