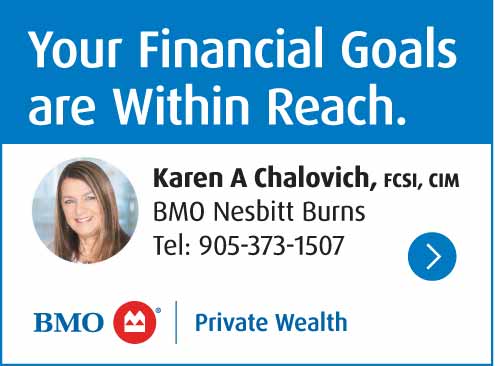 Victoria Hall Volunteers present a gala concert on Saturday, May 13, 2023, at 7.30 pm, which will pay tribute to one of Ontario's most beautiful and historic public buildings, Cobourg's Victoria Hall. Created and narrated by historian Hugh Brewster the evening will tell the remarkable story of how Cobourg came to have "a hall so grand" and give highlights from its 160 years – from the opening royal ball in 1860 to its rescue from the wrecker's ball in the 1970s.
Brigitte Robinson, will co-narrate with Hugh Brewster, accompanied by a multi-media screen show of archival images and film clips, highlighted by music performed by the Oriana Singers, guest soloists, and accompanist, James Bourne. The concert takes us from the "very pretty ball" that the Prince of Wales described to Queen Victoria in 1860, to the gala 1899 opening of the Opera House with the cream of America's social register in attendance to the gallant group of volunteers who saved the building from demolition in the 1970s.
The music selections range from stirring anthems by Mozart and Haydn to operetta favourites once performed in the Opera House, songs from both world wars, to modern tunes by Marvin Hamlisch and Leonard Cohen.
Hugh Brewster is an author, historian and playwright who has created many productions that combine narration with choral music and a multimedia screen show, including Cobourg's Great War which launched Armistice 18 in 2018. His play, LAST DAY, LAST HOUR: Canada's Great War on Trial, enjoyed a sold-out run in Cobourg's Old Bailey Courthouse in the fall of 2018, the scene of the original trial, and received national media coverage.
Brigitte Robinson is an accomplished actor who has appeared in theatre, film and television across Canada. She was a member of the Shaw Festival for thirteen years and has also worked in most of Canada's major theatres. Her many film and TV credits include Murdoch Mysteries, and the title role in the feature film Punch and Judy.
Oriana Singers have been singing inspiring music since 1969/70 for audiences in Northumberland County and beyond. Their
Christmas concerts, including Handel's Messiah, are seasonal favourites and they also perform repertoire in a wide range styles both classic and modern. Their conductor, Lynn Janes, says that the choir is delighted to be a part of this wonderful celebration of Victoria Hall.
James Bourne began piano studies as a boy in Cobourg before embarking on a career as a celebrated accompanist. For this historic concert in his hometown he has assembled an outstanding group of professional soloists.
Victoria Hall Volunteers is a registered charity, founded in 1975 to support the continuing restoration of Victoria Hall through fundraising and educational events. As successors to the original group of volunteers who championed the restoration in the 1970s, the group have raised in excess of $365,000 to fund a variety of projects.
Tickets are $50. For tickets call the Box Office, 905.372.2210, or visit www.concerthallatvictoriahall.com
For more information visit: www.vhvcobourg.ca