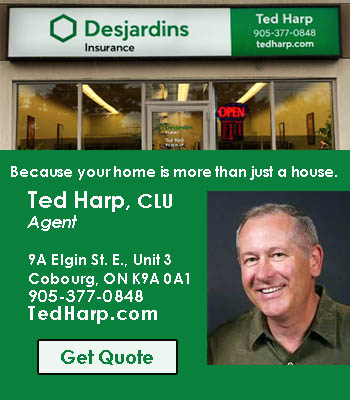 By Cecilia Nasmith/Today's Northumberland
Two new food trucks will be set up at Victoria Park this summer, following Cobourg council's vote at Monday's committee-of-the-whole meeting.
Joining one vehicle returning from last year will be Toller Pizza (which offers a wood-fired oven and ingredients sourced from local farmers) and Leguan (offering Guyanese-Canadian fusion chicken sandwiches and gourmet chicken poutine).
The staff report by Manager of Culture Jackie Chapman-Davis indicates that the revenue from these additions meets or exceeds the $20,000 target.
This model was first begun last year, when it was decided to repurpose the former Beach Hutt canteen as a washroom facility pursuant to comments received as part of the beach- and waterfront-user needs assessment.
The new vendors will be placed on the concrete pad just west of the existing washroom building, along with Personal Touch Catering (for year two of their two-year contract). Look for vendors to set up at the end of May, with an opening target date of June 1 (weather permitting) and closing planned for mid-September.
"It's great to see some delicious diversity come to our courtyard," said Deputy Mayor Nicole Beatty – who was chairing the meeting while Mayor Lucas Cleveland is on vacation.