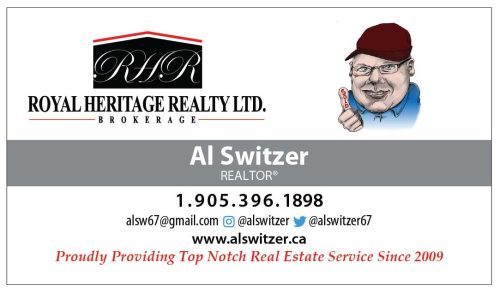 Photo Courtesy Toronto Maple Leafs and Team Canada
By Jeff Gard/Today's Northumberland
Port Hope's Owen Beck played what turned out to be his final Ontario Hockey League game for the Mississauga Steelheads during the afternoon of Dec. 31 before kicking back to watch the World Junior Hockey Championship tournament game between Canada and Sweden.
A phone call later that night around 10:30 p.m. changed the rest of his New Year's Eve plans and launched an eventful first week of 2023 for the soon-to-be 19-year-old.
Beck went on to win gold with Canada after replacing the injured Colton Dach on the World Junior roster and after returning to Mississauga was dealt to the Peterborough Petes with the OHL trade deadline looming.
New Year's Eve, Beck first received a phone call from his Steelheads head coach and general manager James Richmond telling him to prepare for an early morning flight to Halifax before also hearing from Hockey Canada's James Boyd, who expressed the team's excitement and honour to have him join the club in their bid for a gold medal.
"I was super excited," Beck told Today's Northumberland on Sunday evening before arriving in Peterborough. "I cut my New Year's Eve plans short and got right to the rink (in Mississauga), got my stuff and got to bed (before) the flight the next morning."
A video was posted by Hockey Canada on New Year's Day of Beck arriving to the Scotiabank Centre in Halifax and entering the Canada dressing room as the players and staff were in the middle of a team meeting, but paused to give him a round of applause. He was reunited with, now former, Mississauga teammate Ethan Del Mastro, who has been traded to the Sarnia Sting.
"I got almost thrown into the fire with almost little to no introduction but the guys knew me from the training camp and so there's a bit of history there," he remarked. "It seemed like they were all excited to see me and gave me a warm welcome. We got right into a video session and started preparing for Slovakia who we had (in the quarterfinals) the next day."
Beck was cut at the end of selection camp in December when the Canadian team was announced. There was a lot of competition and lots of depth to fill out the roster, so while disappointing to be cut, there were no hard feelings from Beck.
"The goal of mine was to make that World Junior team from the outset and unfortunately that didn't happen," he said. "You don't often get second chances in life and I was handed one very thankfully. I was obviously more than happy to take it as a proud Canadian hockey player who wanted to play and represent their country."
Entering the lineup as the 13th forward not on one of the top four lines, Beck played limited minutes. His focus was to embrace and make the most of his opportunity to join Canada for the playoff round.
"That wasn't something that hurt my ego or rubbed me the wrong way by any means. I was more than happy to help this team chase gold and whatever role they required me to play, I was more than happy to do," Beck said. "It didn't come with the most glamorous of minutes, but it's something I was more than excited to take on and I can't complain about a gold medal around my neck at the end of the day."
Beck was thrilled family was able to make the trip to share the experience with him and appreciates the support from Hockey Canada to help ensure tickets were available for them. It's always been a tradition for his family to watch the World Juniors together starting on Boxing Day through to the tournament's conclusion in early January before being part of it this year.
"It was more than special to be on that team, to win a gold medal, to experience the atmosphere that Halifax provided for Team Canada. It was something I've never seen before and it was super special and something I'll never forget."
Despite joining the team late, Beck saw firsthand the team's resilience and character. Canada lost its opening game to Czechia and battled through overtime in the quarterfinals against Slovakia, an early deficit to the United States in the semifinals and overcoming Czechia tying the goal-medal game in the third period before they went on to win in overtime.
"I think going into the tournament a lot of people gave this team possibly the hype about being one of the best teams ever. Maybe on paper it was, but this tournament didn't come without adversity and resilience shown by the team," Beck said. "This tournament just had its fair share of adversity that would have been relatively easy to collapse to and this team, I wouldn't say we didn't struggle, but we didn't crumble to the adversity. That was quite a big accomplishment within itself."
After returning to Mississauga following Thursday's gold medal victory, Beck was one of the Canadian players celebrated at Saturday night's Maple Leafs game in Toronto. Earlier that day, the trade was announced that sent Beck from the Steelheads to the Petes in exchange for Jack Van Volsen, Justin DeZoete, two second round draft picks in 2025 (including one previously acquired from the Erie Otters), a third round pick in 2025 and a fourth round pick in 2026.
Peterborough (21-13-1-2) currently sits third in the OHL's Eastern Conference while Mississauga (17-16-4-0) is fifth.
Beck was drafted by the Steelheads in the second round (29th overall) of the 2020 OHL Priority Selection and registered 38 goals, 53 assists and 91 points in 98 regular season games for the club, including a stat line of 17-23-40 in 30 contests this campaign.
He'll join a talented Petes lineup in Peterborough that includes World Juniors teammate Brennan Othmann and former Quinte Red Devils teammate Donovan McCoy.
Still, the change will come with challenges as a trade for junior players means leaving their billet family, school and friends.
"It's definitely hard for a junior player to move to a completely new city, new school and everything like that so a lot goes into it and it's quite the challenge," Beck said, noting he enjoyed his time in Mississauga.
"I've been reminiscing about it over the last 48 hours since I heard the news. It was special. The coaching staff, the management, the staff there just made everything a great experience. My connection with my billets was much greater than I ever expected it to be. My coaching staff and the management that brought me in, essentially gave me a shot and gave me great opportunities and helped develop me to where I am today, that's something I obviously can't do on my own and something that I'm forever grateful for them for doing and then everything else that goes into it; support staff that me through life, the fans that come in support you for 68 games in a season whether it's good or bad.
"It's something that I'm upset at having to leave, but there's a great future ahead for me in Peterborough and it's something that I'm looking forward to as well."
He'll be even closer to home now and is sure to have lots of support in the stands at the Peterborough Memorial Centre.
"I'm looking forward to it," Beck said. "It's going to be a great team that we have there and it's going to be a great second half of the season."
Beck has junior eligibility beyond this season as well unless he sticks with the Montreal Canadiens. He was a second round pick (33rd overall) by the Canadiens in the 2022 NHL Entry Draft and signed his entry level contract with the club at the end of training camp back in the fall. He remains in constant contact with the Canadiens.
"A lot of player development staff are very involved in my career and they come and watch my games, give me feedback, they'll ask how I'm doing. Obviously they all heard about the trade and they all sound very excited about it," Beck said. "I'm in contact with them quite regularly. They definitely help my development and it's always good to have that line of communication to your NHL club."
Beck began playing with Port Hope Minor Hockey and later the Northumberland Nighthawks before moving on to the Quinte Red Devils AAA organization.
He truly appreciates the support from Northumberland residents.
"I feel a sense of that small town pride, that sense of community that's really prevalent in smaller communities like Port Hope and the surrounding areas. I want to say a great big thank you for everybody who knows me and supports me and those who don't necessarily know me too well and still continue to show me love and support in everything I've done up to this point," Beck said.
"It's a great feeling coming from a small town and having that kind of recognition and support from everybody around so thank you to everybody who supports me."