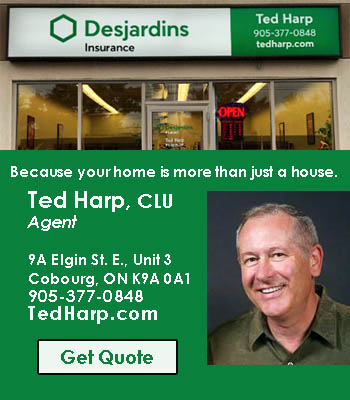 By Cecilia Nasmith/Today's Northumberland
The Citizens' Council of Hamilton Township invites township voters to an Oct. 12 All Candidates Forum.
Doors will open at 6:30 p.m. at the Cold Springs Memorial Hall (3844 Burnham St.) for the 7 p.m. event hosted by the township ratepayers' organization.
The announcement said that candidates will be asked their stand on more public involvement in municipal committees, more transparency in municipal spending, a resolution in on-going Water Plan concerns in Baltimore and Camborne, amalgamation or annexation with other municipalities, and plans for reducing greenhouse gas emissions. Other issues brought forward by those in attendance will also be discussed.
At press time, Citizens' Council representative Donna Cole confirmed that eight of the nine candidate had accepted the invitation to be present.
The candidates are:
For mayor – Scott Jibb is the only candidate on the ballot
For deputy mayor – Candidates are Pat McCourt and Larry Williamson.
For councillor – Bruce Buttar, John Davison, Kimberley Martin, Joseph Lean, Mark Lovshin and Leashea Sage are in the contest for three council seats.
"Our next municipal council will determine how our tax dollars are spent by prioritizing expenditures, and hold our CAO accountable to manage staff in assisting council in the decision-making process by providing the best information and planning available on a timely basis," the announcement said.
"Honesty and integrity of council are the cornerstones of good governance.
"Our municipal council is the closest level of government to the people of our township and the most accountable level of government. The upcoming municipal election is about the future of our community, the place we call home."
Event details are available at https:www.faceboom.com/Citizens.Council.of.Hamilton.Township