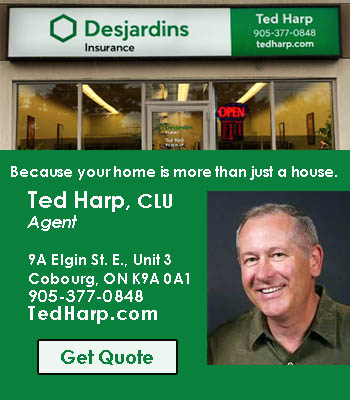 By Cecilia Nasmith/Today's Northumberland
Northumberland Hills Hospital Foundation is asking you to take the lemons life has handed us in recent years and make lemonade to show your support for your home-town hospital.
The foundation's new Lemon-Aid fundraiser invites members of the community to sign up to set up those wonderful old-fashioned lemonade stands during July and August in support of NHH.
Foundation Community Engagement and Events Specialist Megan Fluxgold calls it a fun and easy way for kids and their families to get involved in philanthropy.
"Kids really are the future, and this is a way for them to support health care in our community and help ensure we continue to have a strong, vibrant hospital ready to care for our growing population for years to come," Fluxgold said in the press release.
"That being said, there is no age limit for participants – we've heard from young families ready to join, grandparents excited to host stands with their grandkids, adults looking to get involved and more. Whether young or young-at-heart, anyone willing to hose a stand is welcome to stand up."
Lemon-Aid is being sponsored by Davis's Your Independent Grocer in Port Hope. Upon registration, participants will receive kids to help them get their stands going. If you're interested, contact Fluxgold at mfluxgold@nhh.ca or 905-372-6811 ext. 3068 to sign up and co-ordinate a kit pick-up.
Where to find these stands will be shared throughout the summer on both the foundation website (www.NHHFoundation.ca) and social-media channels. And at the end of the summer, Lemon-Aid proceeds will be totalled and put toward the purchase of critical medical equipment and technology at NHH.
For more information (and a list of Lemon-Aid stands to visit this summer), visit www.NHHFoundation.ca