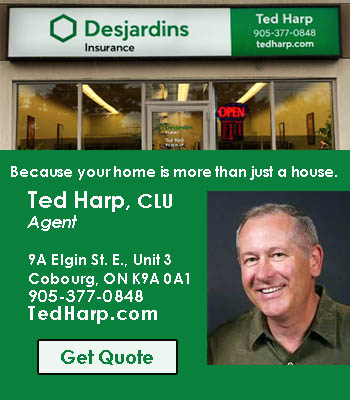 Logan Kelly recently scored his first PJHL hat trick and continues to put up big offensive numbers for the Port Hope Panthers. (Photo from Port Hope Panthers social media)
By Jeff Gard/Today's Northumberland
Logan Kelly scored four goals as the Port Hope Panthers earned a 9-4 road victory against the Picton Picton on Thursday evening.
Kelly, now with 32 points in 22 games this Provincial Junior Hockey League season, has recorded points in five straight contests and has 10 goals and five assists during that stretch. The 18-year-old rookie forward notched his first junior C hat trick Dec. 11 in Campbellford before Thursday's four-goal output in Picton.
Evan Wright added two goals for the Panthers in Picton while Nolan Stevenson, Carter Clarke and Drew Clapperton also scored. Stevenson also registered four assists while Clarke and Michael Patrick had three helpers.
Some PJHL games have been postponed, but the Panthers (12-7-2-1) and Pirates (10-9-0-1) are currently scheduled to meet again Saturday night at the Jack Burger Sports Complex in Port Hope. Game time is 7:30 p.m.
It's being billed as the Spirit of Christmas Night in support of the Salvation Army as well as Tammie's Jammies, a program from Port Hope Police Constable Tammy Staples that gives donated pajamas to people in need during the holiday season.
Discounted game tickets will be offered to anyone who brings a donation of pajamas for any age for Tammies Jammies, or a toy, article of clothing or non-perishable food item for The Salvation Army.
Fans are also encouraged to wear their best Christmas outfit to get in the holiday spirit.