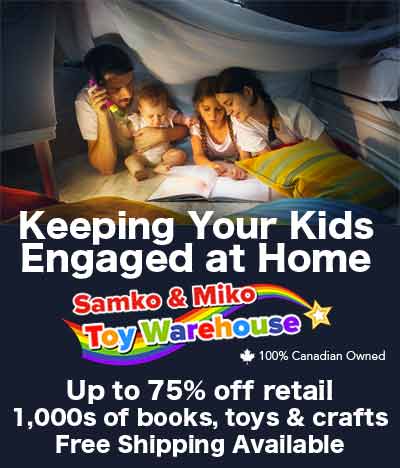 Well now that I am officially no longer an employee, I feel I can have a bit of a say. On February 12th, Brookside Youth Centre closed abruptly.  It was an abrupt closure because the Ministry of Children, Community and Social Services had told other facilities ahead of time and people from other facilities were telling us.  Almost instantly, our employer treated every employee like a potential criminal and denied us access to our belongings for several weeks. 
Rather than expressing concern for the 100 jobs lost, the Town of Cobourg and Mr. Piccini our MPP, celebrated. It wasn't 12 hours later that I received a survey of what I would like to see built there from Mr. Piccini. That is equivalent of going to a funeral to ask the mourners for the spoils left behind. It is my understanding that they tried to celebrate with an interview at the gates the next morning and were surprised that it was still a secure facility that they could not film.
While I would write this in long form, I regret that most people won't read it if it looks onerous, so here are the facts.
MYTH: Brookside wasn't needed any more and the youth transferred out will be okay:
· While our census was low, the youth who were there were no longer the truants that used to stay there and attend community events in large groups.
o These youth have been charged with serious crimes; think murder, rape, human trafficking.
o The youth we housed were often transferred from other facilities where they were considered high risk, difficult management or in personal danger in larger facilities.
· The youth that were there deserved the same chances as any youth in conflict with the law and some were doing well at Brookside. Some of these same youth will struggle with the change.
· Staff had repeatedly petitioned to create both a secure custody mental health facility and transitional housing for those to be released after some time in custody. We KNEW how to keep it relevant and make it innovative, but there was no desire to do so.
o Mr. Piccini stated that there were mental health beds in the system for youth in need. I believe he really thinks so but he has been misled. This is patently untrue. There are none. Seriously none. I worked there and spent hours and days trying to get care for youth.
o The one facility that offered mental health care was "selective" about who they took and they had been closed before we were. There is nothing.
MYTH: Staff at Brookside weren't really working hard for their money.
· Thanks for the vote of confidence but the people that walked in those gates each day, protected society from the youth in custody.
· Staff suffered threats to themselves and their families and were physically attacked.
· The "normal" environment behind that fence is not "normal" by societal standard. The savvy that it takes to negotiate and mentor criminalized youth changes the way you look at the world. Ask any family member of a former employee, it does change them. They sacrifice a bit of who they are to do this type of job.
· The lack of thanks says we have done a good job at keeping some of the ugliness that exists seem like something only for TV shows or "somewhere else".
MYTH AND FACT: Brookside Staff sealed their own fate with demands and complaints. Ahh yes, blame the worker.
· There are always those people who tie up the system with complaints, but they were not really a cause. Effective management can make a serious difference in workplace culture. No leadership equals uncertainty, disorganization and discontent and bickering.
· There were people who took pride in their work and many people were a part of solid work teams. All of that was discounted and destroyed with no chance for "good byes" and no thanks; just blame and suspicion.
MYTHISH: The land could be put to better use:
· There are some considerations that come with this land. While many say it would be great for building affordable housing, it's on a flood plain and is also home to some protected wetlands. It will be expensive to build there.
· It is hard to believe that the Town will choose caring for the people, by building affordable housing over possible tax revenue from larger houses. Council actively petitioned to have the facility closed and then celebrated while 100 families lost income from working there. They smell tax dollars and a solution to a traffic issue created by having two super schools on the same block. It seems that this has nothing to do with being caring.
· What about Strathmore? Who can afford it? Will it become another Sidbrook: Condemnable with a heritage designation and no buyers?
· It could have been put to better use helping youth with mental health and legal issues.
FACT BUT TWISTED: The affected staff will all still have jobs:
· Not close to Cobourg they won't. If they want to stay here, they are done working for the province and looking for jobs.
· If they are willing to commute to Lindsay, Brampton or Napanee for 12-hour shifts, sure they can have work and live in Cobourg but they won't be shopping or volunteering here, they won't be home in time.
· Most will have to move to places like Brockville, Simcoe, Toronto, Brampton. There is only a few spots that qualify for relocation assistance.
o That means that families will be moving. Kids will have to find new schools, sports coaches and other community volunteers will be lost.
o The people replacing them may not have the time to volunteer and/or shop locally, especially if they are commuting a distance to work; aka the Toronto commuter. I've been there and know that you aren't home to be an active community member.
So before you celebrate and dance on the grave of a workplace closed, know there are a lot of people affected. The way these people were treated is the way you can reasonably expect to be treated by your municipal and provincial governments as well. 100 families and so many more indirectly. 
Former Brookside Youth Centre employee Sue McEwen