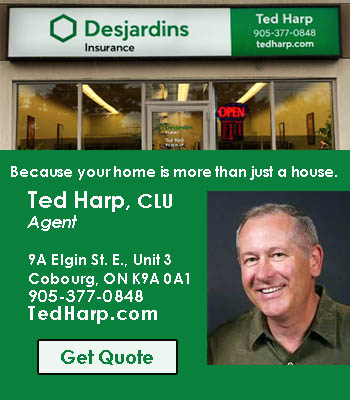 On Friday, October 23, 2020, David Piccini, Member of Provincial Parliament for Northumberland-Peterborough South, presented the donations received from the Fall Food Drives held starting Thanksgiving Weekend. MPP Piccini partnered with local farms and grocery stores throughout the riding to help re-stock the shelves of local food banks. With the generous help of our communities, the Fall Food Drives raised $4,000 and many truck loads of food to help re-stock the shelves of Clarington East Food Bank, Food 4 All Northumberland and Asphodel-Norwood Ministerial Food Bank.
With every donation to our local food banks during the Fall Food Drives, residents received a free pumpkin courtesy of farmers in our riding. Kent Farms, Garden Hill Farmers Market, Gord
and Sherry Robinson, Burnham Family Farm Market, Cricklewood Farm, Cheer Farms and Vanderview Farms donated over 250 pumpkins for the Fall Food Drives.
Local grocery stores supported the Fall Food Drives by hosting MPP Piccini's events and encouraging customers to purchase extra food to donate. We would like to extend a thank you to
David Woodland of Brighton No Frills, John Foley of Cobourg Foodland and Chad Jolicoeur of Norwood Foodland.
Despite these challenging times, small businesses continue to play a critical role in our recovery and in our communities every day. We are grateful for the many small businesses who brought in
donations for our local food banks.
The food and monetary donations will help our food banks continue to deliver their critical services