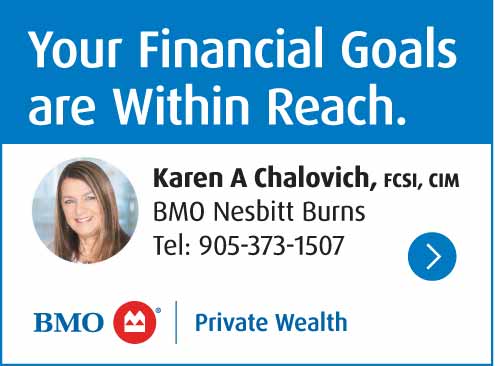 Editorial – It was a beautiful day along the lakeshore.
The attraction was obvious, sunny weather on a winter's day.
The "calm before the storm" for what is about to come on Sunday, February 24, 2019 with predicted heavy rains, snow, winds up to 110 kph.
But on Saturday, it was just nice to be out.
For some people attracted to the lakeshore it seemed like they were flirting with disaster.
The ice all along the lakeshore is an attraction for not only the young.
People may think that climbing the ice is harmless.
And for that 99.9% of people it is. But sooner or later there will be a "statistic."
That one person who falls in and can't get out. The "I never thought it would happen," we'll be hearing from whoever survives, if anyone does.
Being in the news business for 30-years and covering many tragedies it's something you never want to cover.
Accidents happen. But senseless tragedies can be prevented.
With the edge of the ice to the water reaching several metres, even if the water is shallow, it's doubtful you would get out without help.
How stable is the ice? With winds picking up throughout the day the ice was breaking up. You may be standing on ice that is strong as concrete, but if it breaks away from the pounding waves, it won't help you much when you're in the bone chilling waters.
I have no doubt we have the best emergency services anywhere in Northumberland County, but they still will take minutes to get to an emergency and suited up for a rescue. Never mind other's who may try to take action to save someone in trouble.
It's not only the ice on the lake that could get you in trouble. On the east pier there is a sheet of ice that extends to the end of the pier.
But that didn't stop people from walking on it, and unfortunately venturing to the edge of it, or climbing partially up the mound of ice at the end of the pier.
On the west beach, three men walked very far out to the edge of the ice. The drop appeared to be at least four metres and it would have been well over their heads had anyone fallen in.
Something else to think about is if there are any crevices that are covered over with a thin layer of ice.
There were dangers that may not be so obvious. Walking with my daughter, I took a photo of her beside an area where children may have the urge to play under. It appears to be a hollowed out area where the ice has washed away an area that someone could crawl under – don't.
Years ago I covered a tragedy where a young girl was tragically killed while she was playing on the beach in Port Hope with a friend.
She was underneath an area and the ice gave way and fell on top of her. Tragically she was killed. What did she do wrong – nothing. It was a tragedy that has stuck with me to this day.
It's easy to get drawn into the beauty of the ice and lake, but please think about your actions before taking that first step onto the ice.