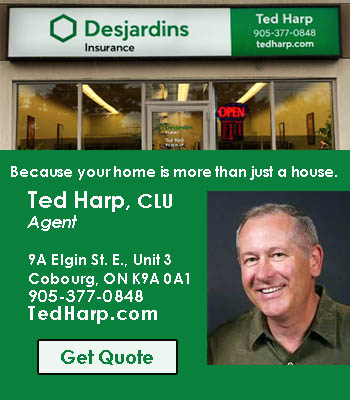 It was a fitting tribute honouring their coach as the Cobourg Bulls qualified for the Canadian championships by winning a tournament in Grafton recently.
Chris Bell had coached the team for several years as the boys slowly grew into men for the under 23 men's team.
Bell suddenly passed away while vacationing in Punta Cana on July 3, just days before the Under 23 Junior Men's Elimination weekend tournament.
Bell was with his wife along with Jeff Murphy and his wife when tragedy struck.
Even on vacation, Murphy said Bell was talking about the upcoming tournament involving seven teams from across Ontario.
The majority of the players are from Cobourg, but others are from Port Perry and the Kingston area.
"The team was in shock when they found out Chris had died," said Murphy.
"No one expected it."
Murphy said with the upcoming tournament and the death of the coach weighing heavily on the team, "it was either going to go really bad, or really good."
"We were all upset, but you couldn't have asked for a better performance from the team."
The Cobourg Bulls came in first and went undefeated in the weekend tournament qualifying them for the national tournament held from July 31 to August 5 in Quebec.
"I've been involved in fastball for 25-30 years and I've never seen anything like it."
"It was unbelievable," said Murphy.
Right from the first inning of the tournament where they scored five runs, it was almost like the team was on a mission.
"We talked as a group prior to the first game and you could almost feel the spirit and drive of the players."
"It was something special."
Bell's jersey was hanging by the fence by the dugout for each and every game, but the players didn't need that to know the long time coach had brought them this far in the journey for the national title.
"They were all very good teams. Anybody could beat anybody on any given day, but on that weekend the team was head and tails above the pack."
Murphy said the entire weekend was special, but there were a few special moments and a few tears when some of the players managed to get home runs.
"His step-son Josh Maguire hit a home run in the finals and when he came around third base he pointed to the sky."
"It was very emotional. And Josh did end up winning the MVP of the tournament."
"The boys went out and played for Chris."
Murphy said, knowing Bell, he would have been very proud of the team's win.
"I told the boys after, he would have been looking down grinning ear to ear."
But he also would have added, they aren't done yet.
There is still one more tournament to win in Quebec to honour their long time coach and friend.