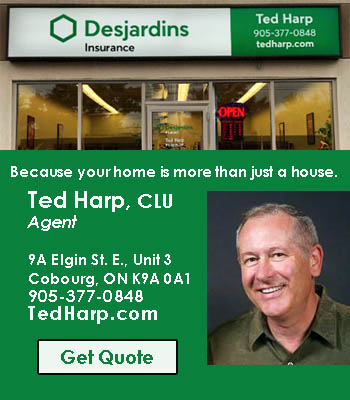 The Northumberland Detachment of the Ontario Provincial Police (OPP) dealt with 240 incidents this past week, here are some examples:
May 22:
Police were called to an Alnwick-Haldimand Township residence at approximately 2:30 a.m. for an intoxicated female resulting in a 49 year old wo man being arrested for breaching the peace. She was taken to the Cobourg OPP detachment and held there until sober. No charges resulted.
A Campbellford business on Front Street North reported the theft of a grocery bag full of items. A 14 year old local youth, who cannot be identified under the provisions of the Youth Criminal Justice Act, was arrested and charged with two counts of Theft Under $5,000. He was released and faces an impending court date in July 2018.
May 23:
Police responded to a report of gunshots heard in the area of Gilmour Road in the Municipality of Port Hope. Officers located a property owner who was shooting at a target in a safe manner. The male agreed to stop to keep the peace in the neighbourhood. No charges resulted.
Police responded to report of dogs growling at children near the Brighton library while in company of their owner. The local male, who apparently was trying to socialize his dogs, was advised to use better judgement around children.
A business in Alnwick-Haldimand Township reported a black bear lingering in the area possibly presenting a danger to their patrons. MNRF officials were notified by police who attended the area and did not observe the bear that was most probably attracted to the compost waste container. If a bear is posing an immediate threat to public safety by exhibiting threatening or aggressive behaviour, call 911 or your local police. At the request of police, during daylight hours the Ministry of Natural Resources and Forestry will respond to emergency situations to assist. For non-emergencies, the Ministry of Natural Resources and Forestry operates the toll-free, 24/7 Bear Reporting Line (1-866-514-2327) and the Bear Wise website to provide the public with information and advice: ontario.ca/bearwise
May 24:
At approximately 12:30 a.m. police responded to a domestic disturbance at a Brighton residence involving a couple and another male. As a result of the ensuing investigation a 57 year old man was arrested and charged with Assault with a Weapon, Spousal Assault, Utter Death Threats and Possession of a Weapon for a Dangerous Purpose. The accused was held for a bail hearing scheduled for May 25, 2018. Name withheld to protect the identity of the victims.
A resident in the Municipality of Port Hope reported receiving a phone call from a person claiming to be with Visa who indicated that his credit card had been fraudulently used. The resident became suspicious when asked for his personal information that they should already know. He hung up on the caller and contacted his credit card company who confirmed that it was a fraud.*
A homeowner on Concession Road 3 West in Warkworth reported a break in to her home sometime in the past week. The suspect(s) forced open a rear door and possibly removed items yet to be determined. An old orange coloured Skil saw was reportedly stolen from a shed on the property. Investigation ongoing.*
Northumberland OPP officers investigated four accidental 911 calls, fourteen motor vehicle collisions, 38 traffic related complaints and conducted seven RIDE programs during this time period.
*Northumberland OPP is asking for the public's assistance with these on going investigations and would ask that anyone with information on these crimes call their nearest OPP detachment. Should you wish to remain anonymous, you may call the Peterborough/Northumberland Crime Stoppers at 1-800-222-8477 (TIPS) where you may be eligible for a cash reward of up to $2,000 and not have to appear in court.