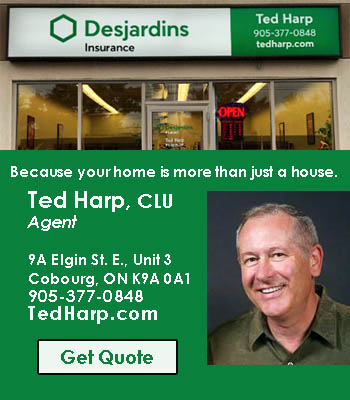 A loaded handgun and over $12,000 in drugs and cash were seized during a traffic stop in Bowmanville early Sunday morning.
On Sunday, April 29, 2018, at approximately 2:00 a.m., a vehicle was observed travelling at a high rate of speed in the area of Highway 2 and Regional Road 57 in Clarington. The vehicle was stopped at a nearby plaza and the driver was given a field sobriety test. After failing the test, the driver's licence was suspended and his vehicle was impounded. The driver was later released into the care of his brother, who picked him up at the scene. Both males then left the scene. During an inspection of the seized vehicle, officers discovered a quantity of cocaine.
Officers then located the brother's vehicle close to the scene and attempted to arrest the male. During the arrest, the male suspect fled the scene and a foot pursuit ensued. The suspect was located nearby and arrested and officers located a loaded handgun. The brother was also arrested by officers for possession of cocaine. Officers seized approximately $4,300 in drugs, $8,340 in cash, weigh scales and four cellphones.
Alpha WATER, age 26 of Kingston Road in Toronto was charged with: Possession of a Firearm Contrary to Prohibition Order x2; Careless Use of a Firearm; Unauthorized Possession of a Firearm; Possession of a Firearm Knowing it's Possession is Unauthorized; Unauthorized Possession of Firearm in Motor Vehicle; Possession of Restricted Firearm with Ammunition; Unauthorized Possession of a Prohibited Device; Possession of a Controlled Substance for the Purpose of Trafficking x2 (cocaine/crack cocaine); and Resist Arrest. He was held for a bail hearing.
Jesus WATER, age 24 of Jackson Street in Hamilton was charged with Possession for the Purpose of Trafficking (cocaine). He was held for a bail hearing.
Anyone with new information about this investigation is asked to contact S/Sgt. McDougall of East Division at 1-888-579-1520 ext. 1620.
Anonymous information can be sent to Durham Regional Crime Stoppers at 1-800-222-TIPS (8477) or online at www.durhamregionalcrimestoppers.ca and tipsters may be eligible for a $2,000 cash reward.