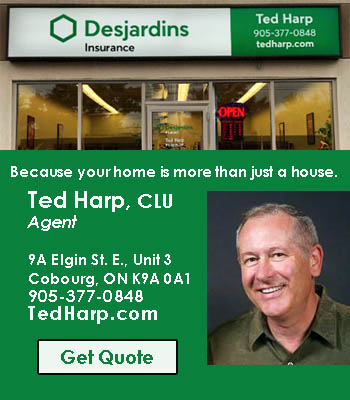 What income can be used to qualify for a mortgage?
When you submit an application to get a mortgage, it's the lender's job to see that you're in a stable financial position to cover the costs of the mortgage, not only now but also the entire term of the mortgage. A big part of this process is determining your income.
Obviously the higher the level of income you have, the larger the mortgage amount you'll qualify for – even if you don't end up taking the whole mortgage amount that's offered to you. I often recommend getting approved for a mortgage as large as possible – even if it's higher than what your were planning. That way if you're competing with other offers or find a perfect home slightly more expensive – you're not struggling to find the difference to buy the house that fits your needs.
There are various forms of income that lenders will accept to qualify you for a successful mortgage application – not all income that ends up in your bank account will count. Lenders and banks will want to see a sustainable pattern of income and some lenders will only use the income amount that you've declared to the Canadian Revenue Agency. If you're self employed or have some of these income types below, you'll need a good mortgage broker to find the lender that will accept these incomes:
Salary Income
This is the most common type of income for most people, but not everyone has a salary. Receiving steady salary income from an employer is the easiest way to qualify for a mortgage and your income can be easily verified through recent pay stubs and an employment letter, though lenders will want to ensure you've been working at the company for more than 90 days and have passed any probationary terms.
Many lenders used to offer what's known as "stated income" mortgages, where all a borrower had to do was declare their income, and the mortgage plan would be based on that number, without any confirmation procedure. Obviously, those days are pretty much gone. A two-year employment history is good enough.
Self Employed Income
Self-employed income is a little trickier to ascertain. Some lenders will only use the income you've stated on your income taxes, while others understand that many business types generate a bit more income than what is stated and will average several months of deposits in your business account to calculate the income they're comfortable with. Some lenders will require two years worth of statements, while others are satisfied with only a few months worth, again, a good mortgage broker is needed to know which lender will accept your business income statements.
Lenders need to confirm that you not only have the income today, but that you are likely to continue to have the same or more income through the whole term of the mortgage you're requesting.
Commission income
Similar to self-employment income, many lenders don't feel comfortable using commission income to approve your mortgage as they would when you receive a steady salary. One of the reasons is that commission can fluctuate wildly from year to year and month to month.
Lenders will need to see a consistent pattern of commission and ensure that you have demonstrated the ability to maintain payments on other debts during times when your commission income drops. Your ability to make on-time mortgage payments for the entire term of the mortgage is their priority.
Bonuses
Bonuses, as a part of your overall income, may be treated like commissions, but you will need to show a history of payments. Unlike commissions, for many individuals, a bonus is out of their hands and up to a company's discretion. A description of the bonus, reasoning and amounts expected in the future will need to be included in the letter from the employer and is up to the lender to decide if they will include the amount in your affordability.
Tips
Tips are common in certain jobs and may constitute a substantial portion of a worker's income. However, lots of people don't declare tips on their tax returns which could eventually be a problem in a mortgage calculation. Just like self-employed income, your income doesn't match what you're paying taxes on and you'll need to work with a good mortgage broker.
Rental income
When have you a secondary rental suite or additional property that brings in revenue, then a portion of that income is allowed to be added and considered when qualifying you for a mortgage. If you already own the property you will need to provide a copy of the lease, property tax and mortgage statements to confirm the income and use it for qualifying. If the mortgage you are applying for is for an income property, then you won't have a lease to confirm the rental income and you'll have a different amount of income you can use. Not only that, but the rules for lending on rental properties are often changing.
So, guess what? Yup, a mortgage broker will know which lenders are ideal for applications including a rental property.
Child support and alimony
If you receive money from a child support agreement or divorce settlement, then some lenders will allow you to include it toward your income. However, it may not qualify if it is a new arrangement. You will have to present proof that the payments comes from a reliable source and at regular periods. The income period varies and depends on the requirements and circumstances of the lender.
The case is flipped if you pay child support or alimony. The amount you pay will be deducted from your income and will reduce the amount of mortgage you qualify for.
Pension/Retirement Income
If you retired and looking for a mortgage for yourself of you're looking to co-sign with one of you children or grandkids, your pension income does qualify as does any other income since you receive on a regular basis. This includes money from your investments but you will need to show a consistent income amount.
Whether you have several kinds of the income or not, always be forthright when speaking to your mortgage broker – they will properly shape your application in that approach to make it the most attractive to the best lender for your situation. Both your mortgage broker and the lender themselves will verify all the income you've declared before you're approved and again before the funds are released, so you need to be honest with them or they can refuse to work with you.
Have you been looking to buy or refinance your property but are unsure how much you qualify for because of your income source? Contact me to book a no-obligation consultation call and I can provide more information on what your options are or what steps you may need to start taking in order to qualify soon. Even if you don't use me to get your mortgage my services are available at no cost.
You can call or text me at – 905.903.4799 or email Steve White Mortgage Agent