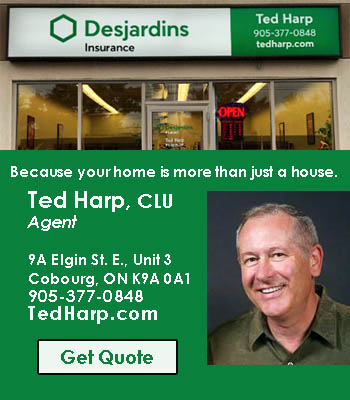 Tuesday, March 27, 2018 – Port Hope, ON 
Municipality of Port Hope Council and Staff are celebrating the recent news that the Municipality was selected as a recipient of the 2018 Ontario Age-Friendly Recognition Award, an honour bestowed on the Municipality by the Ministry of Seniors Affairs and was received by the Mayor and representatives from the Parks, Recreation & Culture Department at the inaugural Age-Friendly Community (AFC) Symposium in Toronto on Monday, March 26, 2018.
"The development of an Age-Friendly Community Action Plan was a goal realized through our Community Strategic Plan and Council is thrilled to be recognized by the Province for the hard work and dedication of our Staff to implement this award-winning strategy," said Bob Sanderson, Mayor of the Municipality of Port Hope. "We value our older adult population and this award highlights the importance that we place on engaging our seniors and ensuring that they have a place in our community."
In a letter from the Province, Minister Dipika Damerla described Age-friendly communities as "accessible and inclusive environments, both physical and social, that enable seniors to live independent, healthy and active, safe and socially connected lives. Communities selected for the Award demonstrate a strong commitment to key principles for creating age-friendly communities, including engagement with local seniors, collaboration with a diversity of community partners, and significant impact on the local community."
The Municipality received the Category 1 Award, which required the development of a Community Action Plan: A formal age-friendly community action plan that has been developed with community engagement and Municipal support and posted publicly.
Nomination evaluation was based on the following key principles:
Participation of local seniors
Engagement of local partners
Formal community commitment
Scope of innovation
Measurable impact on the community
"To receive this award is a reflection of the commitment of Council, Staff, our community agency partners and the older adult community at large," explained Jim McCormack, Director of the Parks, Recreation & Culture Department. "We are very proud of the collaborative effort that was undertaken to develop and implement our strategy and we will continue use the Plan as a tool to better serve our seniors."
As a recipient of this award, the Municipality of Port Hope's initiative will be showcased on the websites of both the Provincial Government: ontario.ca/seniors, and the Age-Friendly Communities Planning Outreach Initiative: agefriendlyontario.ca. The plan can also be found on the Municipality's website at porthope.ca/age-friendly