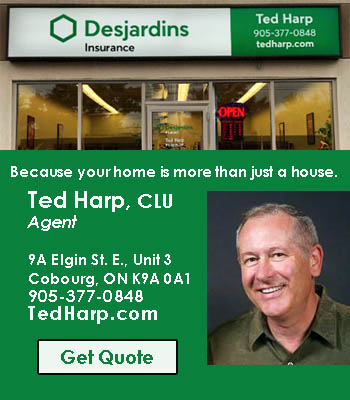 Cobourg, ON – March 21, 2018 – A home for everyone is key. With this principle in mind, Northumberland County and community partners are preparing for a second homelessness Registry Week. Slated to take place April 16 to 20, Registry Week is a five-day period during which the County and community partners will spread out throughout Northumberland to connect with, and gather information from, individuals and families who are experiencing or at risk of homelessness. Information gathered will be used to connect people with the right types of housing services and supports.

"During our first Registry Week in 2016, we saw residents mobilize around efforts to bring greater visibility to the state of homelessness in our community," states Director of Community & Social Services Lisa Horne. "While Registry Week does not necessarily result in a complete picture of the extent of homelessness in our community, it does provide vital information about the scale and characteristics of the local homeless population, and how this population changes over time. This data has enormous value in helping our community to make decisions about how best to support the needs of our most vulnerable residents."

During the November 2016 Registry Week, 58 individuals and 17 families were identified as experiencing homelessness in Northumberland. The County and community partners have since been working to ensure a coordinated response to best assist those in need, updating the initial by-name registry as people enter or leave the homelessness system. Upon entry, individuals are assigned to a lead agency that can offer the most appropriate supports, such as the County for Ontario Works payments or the Northumberland Hills Hospital for mental health services. At the time of the release of the County's 2017 Homelessness Progress Report in June 2017, 36 individuals and 13 families from the by-name list had been supported to find housing solutions since the list was created in November 2016.

"Committed partner agencies from across the community are continuing to work together, applying proven strategies to ensure that people have safe, affordable housing, and have the opportunity to stay in their community, where they have family, friends, supports and connections," notes Warden Mark Lovshin. "The 2018 Registry Week is part of ongoing efforts to measure and assess progress towards the ultimate goal of ending chronic homelessness in Northumberland County."

Northumberland County is seeking volunteers to join survey teams for the upcoming 2018 homelessness Registry Week. For more information, and to sign up by the April 8th deadline, visit www.NorthumberlandCounty.ca/20KHomes.