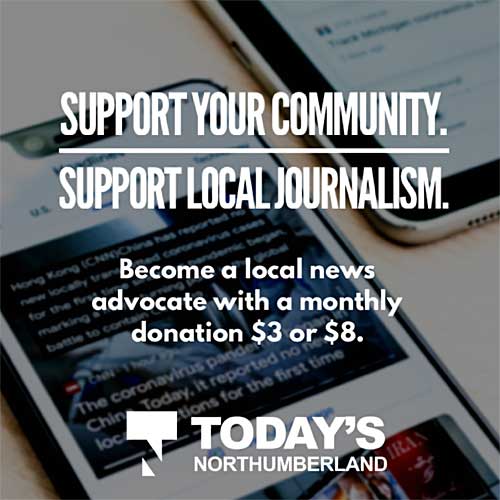 By Cecilia Nasmith/Today's Northumberland
The Haliburton Kawartha Pine Ridge District Health Unit announces two upcoming Talk With The Doc sessions, allowing local residents a chance to hear the latest COVID-19 news – everything from the latest case numbers to the vaccine roll-out – directly from Medical Officer of Health Dr. Natalie Bocking.
From 1 to 2 p.m. on May 4 and on May 18, these sessions will be streamed live on the health unit's YouTube channel, and recordings will be made available afterwards.
"Staying informed goes hand-in-hand with staying safe during the pandemic," Dr. Bocking said in the announcement.
"There is a lot of information out there about COVID-19, and we want to be sure our residents have the information they need to keep themselves and their families healthy and safe during this time."
Anyone interested can visit the health unit's website (www.hkpr.on.ca) for a link to the session.
Participants can also submit a question or topic in advance for Dr. Bocking to address during the session. Dr. Bocking will not be providing any medical diagnosis, and questions on the same topic may be themed together.